A Look at What's to Come for 2021
A Look at What's to Come for 2021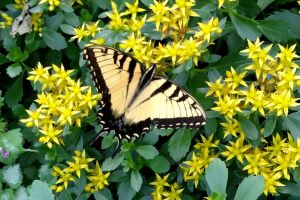 With this past year's pandemic generating more and more people working and learning from home, a vast majority of newbies hopped on the gardening band wagon. Learning to vegetable garden to help feed their families or plant scaping to create a vacation like feel at home. Because of this, a huge demand for plants occurred, which is not a bad predicament to be in for our industry.
According to Grower Talks Acres Online report from December 8th, in 2020 alone, there was an increase of new gardeners in the United State of about 20 Million people, 6% of the population. Another report, Garden Trends of 2020 by Garden Media stated, " gardening is on the rise and will continue to grow to a 49.3 billion industry by 2023". The 2021 report indicated that in 2020, half of Americans added two additional hours outside to their day. As a result of the pandemic, for some, working from home will be the new normal for the future. With that many new gardeners joining the marketplace, more and more plant material will be needed and RCOP will be ready for the demand.
As we look to a new year and a brighter future, there will be a greater need for beautiful spaces, not only at home, but on our downtown streets, neighborhood parks and walking trails. More people will be able to utilize these spaces during the weekday instead of just weekends. People will need to see normality back after such a long unpredictable year. If you need help with inspiration to create these beautiful spaces, the sales staff at RCOP is here and available. We have visions of plant combinations dancing in our heads this time of year. See below for a few inspiring combinations and feel free to call or email for more ideas.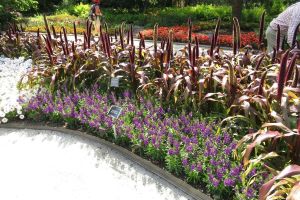 Angelonia Archangel Dark Purple and Copper Prince Millet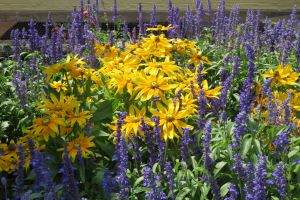 Rudbeckia Prairie Sun and Salvia Victoria Blue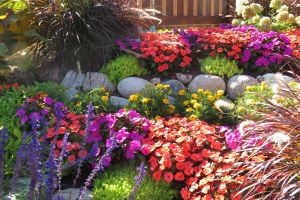 Impatiens SunPatien Hot Coral and Purple, Marigold Durango Yellow and Sedum Lemon Coral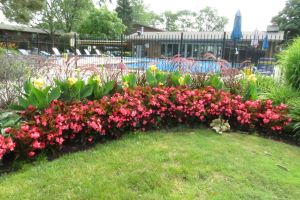 Canna Cannova Yellow, Begonia Whopper Rose w/Bronze leaf and Pennisetum Rubrum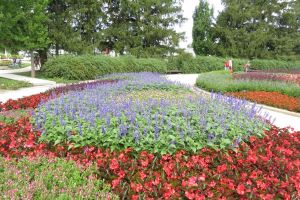 Begonia Whopper Red w/Bronze leaf and Salvia Mystic Spires
Our Early Spring and Spring price lists are out, so if you have not received them or haven't already placed you order, don't wait, make a date to create!