GET READY TO SPRING INTO ACTION
GET READY TO SPRING INTO ACTION!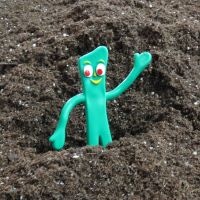 Spring is drawing near! Now is the time to prepare for future plantings. Do you know the soil PH in your customers planting beds? The PH of the soil is very critical, with it too high, above 7 or too low below 6, plants will not uptake nutrients as they should. These key nutrients like nitrogen, phosphorus, potassium and iron are key components to every plant growth. That being said, all plants are not created equal, but a good middle of the road PH would be between 6.5 and 7.5. If you are not sure what PH is or how it is a measured, an article in the 2017 October Grower Talks called a Toast to PH by Lynn Griffith explains everything you need to know about PH and how PH was created, all because of BEER! With a little foot work before the season gets underway you can be prepared and successful all the way through the planting seasons.
This is also a good time to review a few past articles about soil and planting and be sure to share them so the whole team is on board. The first article Ammend Brother! The Importance of Good Soil, provides you with the knowledge you'll need for amending your soil, very important so your plant material thrives instead of dives!  The second article Establishing Your Annual Plants in the Landscape, reviews why the first 7 to 10 days are critical after planting.
Our success strongly relies on yours. If you have an area that you are struggling with, give us a call or email and send pictures. Pictures are worth a thousand words! We will do our best to help you work through it.