Our Favorite Picks for 2022!

 If Winter comes, can Spring be far behind... Percy Bysshe Shelley
As we approach the close of another season, we can't help but look ahead to Spring of 2022! During the summer months, the sales team was able to scout local trial gardens to see what's new and exciting and what we will add to our product line. Our Spring price list is out and there are quite a few goodies that have been added.
Below are some of our favorite plants that we can't wait to try, we hope you do too!
Mindy's Picks:
Coleus Stained Glassworks Royalty - I LOVE the vibrancy and the vigor of this variety. It caught my eye in every trial we saw it at! It was absolutely stunning on its own or paired with others. I can't wait to explore pairing this with other bloomers next spring.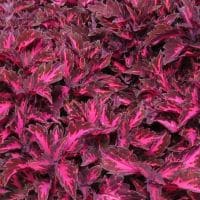 Petunia Heavenly Cabernet - In search of a substitute for Supertunia Royal Magenta, I made a hard stop here. Not only did it consistently look good at every trial, but the color on this is so yummy the only flaw with this cabernet is you can't drink it! Next May I am sure to be caught day drinking, with a glass of my favorite cab, planting this in a container.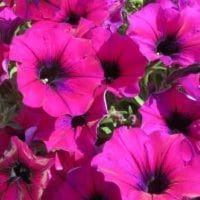 Zinnia Profusion Red Yellow Bicolor - No doubt that my inner child picked this one. Every trial it was at – I naturally gravitated towards it admiring its beauty, healthy look, and vigor. Each time I was caught off guard and wondered, "Do I really like that, it's so not me?"
After 3 months I am ready to admit - I love it! After a quick consult with "Google" I figured out why! It reminds me of when my mom dressed my sister and I alike (this was rare and a fun memory) in my favorite Winnie the Pooh print. (Its' so 70's!!)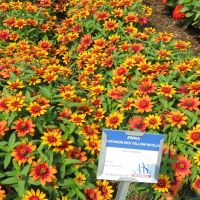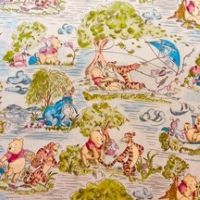 Sheri's Picks:
I have always been a fan of Jolt Dianthus, so the new addition of Jolt Purple to one of my favorite series was a no brainer for my top favorite new plants for 2022. I mean, who wouldn't want an even more 'electrifying' color available to design containers and landscape plantings with?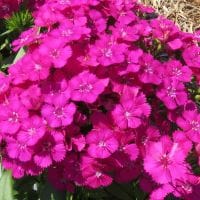 Crazytunia Mayan Sunset Petunias are like a refreshingly fabulous, unbelievably tasty, tropical drink on a super-hot day. And for those of you that aren't thirsty, instead just think about all the possible colors you can pair this with. Lime, purple, yellow, blue, rose, lemon... the combinations really are endless.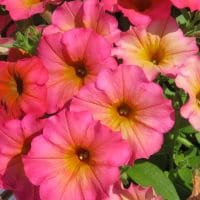 I have always had a soft spot for any blue Salvia with a black calyx, so it's no surprise that Hummingbird Falls Salvia rounds out my top 3 favorite new plants list, but it is the compact size and cascading habit of this plant that I am most excited about. It is ideal for baskets, containers, or beds - or if you love Hummingbirds as much as I do, plant it all three ways!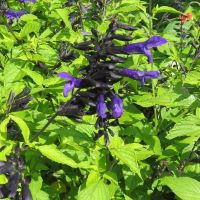 Carol's Picks:
Not a fan of the petunia family? Let me introduce you to Petchoa Supercal Premiums! A cross between a Petunia and Calibrachoa, this workhorse of a plant will stand the test of time. They can handle cool weather, heat and rain and bounce right back. The large blooms shine all summer long with little maintenance. More mounded than a regular petunia, it fills an area in nicely. There are 2 new colors added to our line this year, Pearl White, and Purple Dawn. More colors to choose from!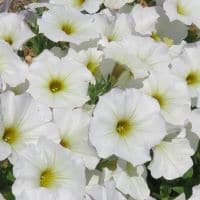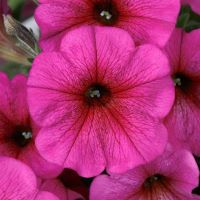 One of my favorite summer flowers in my cutting garden are Dahlia's. When I saw this beauty, Mega Bloom Berry Blast, I fell head over heels in love with it! What a perfect name for the large, gorgeous blooms that make me scream pretty in pink! This one will definitely be an addition to my yard next year!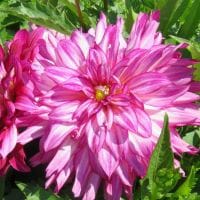 Ipomoea Solar Power Red Heart is a great addition to our 2022 product line. A few of these snuck their way into one of my containers this past spring. Such a rich color and a variety that doesn't take over like other Ipomoeas can. Even at the end of October I couldn't believe how beautiful they still were. You won't be disappointed with this addition.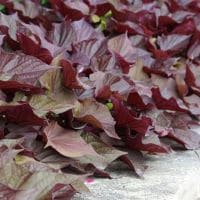 See how creative you can be with some of these beauties, we can't wait to see the results!
Happy Planning!!!