"Alone we can do so little; together we can do so much." - Helen Keller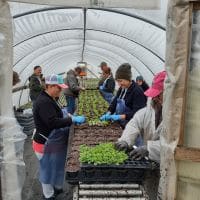 This year we were on another wild ride in our industry. We saw a whirlwind of supply chain hiccups, from pots, to soil, plastic and plant material. If you weren't on your toes like our fearless grower, Bob Hamrick, planning years out and stockpiling needed materials, you may be caught potless!
Spring is right around the corner and our crops are growing beautifully, soon they will be on the road to their final destinations. Our crews have been busy planting up our spring/summer crops and getting ready for the busy shipping days that lie ahead.
For fun a few of our crew members were asked what their favorite plant is that we currently grow, here are a few of their choices.
Domingo, one of our growers and caregiver of our outdoor crops, loves, loves, loves, our Calibrachoa Mixed Baskets. He remarks they are very colorful and he is proud to show them off.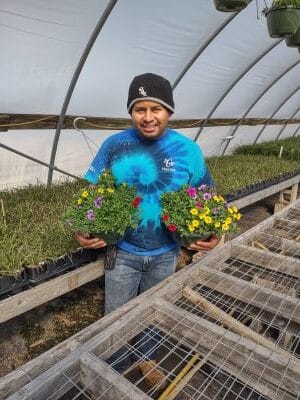 As part of our production team, Lee Ann see's the plants from start to finish. Her favorite Early Spring flower is the Snapdragon, any color! And she filled me in on some trivia for your back pocket. Did you know that snapdragons smile? When they do you can see their teeth! If you gently squeeze the fat throat at the base of the flower, it will open the upper and lower lips revealing what looks like a set of teeth. What a fun childhood memory!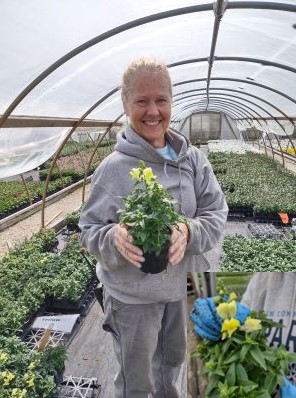 Annie is part of our production team too, and although she is not a big fan of planting violas, she may plant some Sorbet Lemon Chiffon Violas, she says the fragrance is identical to a lilac!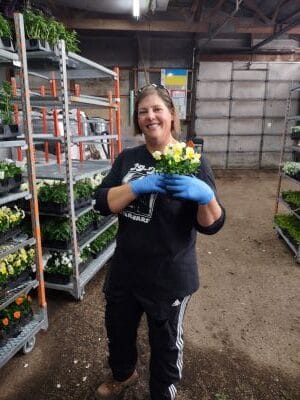 Our head grower Bob Hamrick's favorite flower of any season, is sold, on cart, and being loaded on a truck for delivery. He certainly isn't biased!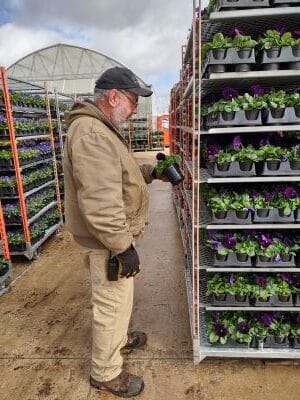 Don't Fall Short!
RCOP's sales staff sent out 2022 price lists earlier than ever before and proactively worked with clients to book early because of the foreseen shortages. We feel keeping lines of communication open sooner than later will benefit all. With that being said, we have started booking for fall, and the demand is as great as our early spring and spring was, so to get the best choice book early! If you have any questions about what you ordered last fall, feel free to call or email us we would be happy to help.
It takes a whole team to roll the seasons out, and RCOP has one of the best!