WAS THAT JUST MAY THAT HAPPENED?
"The hum of bees is the voice of the garden" - Elizabeth Lawrence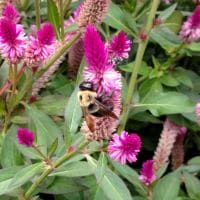 Our crews have been busy little bee's buzzing through the month of May, planting, picking, maintaining, and now planting for fall. Yes, you heard it, we plant our mums now and grow them on to be healthy balls of vibrant fall color.
For RCOP May comes and goes at lightning speed, it's always amazing to see how fast our greenhouses clear out in just one month
When some of the employees were asked what their thoughts were about the month of May at RCOP, we received some very good responses!
Tim (production/maintenance) - He loved watching all the flowers go out on the trucks, in his words: "Rivers of color being spread all over the place."
Bob Hamrick our grower said: June 1st! He is not a man of many words!
Chuck one of our drivers, enjoys seeing the smiles on the faces of people when the truck pulls up and he likes meeting the receivers of our deliveries.
Lee Ann who used to be one of our customers on the retail end but has joined our company, mentioned the month was brutal, but she was amazed at how the plants moved in such a short period of time. She said at the end of the day it was satisfying to see all the carts loaded and waiting to go on tomorrow's truck.
Carol in Sales said, it is like being in a Broadway theatre production for a month, everyone has a roll, we miss a few lines the first week or so until the parts get learned and then the first week in June hits, the lights get lowered, and the curtain closes, and we all take a bow for a job well done.
Sheri in Sales said she loves getting the happy calls and emails from customers after they receive our deliveries.
Derrick said the month was rainy and cold and he's happy June is here with warmer weather.
Below are some pictures of a few greenhouses taken in the same areas April 29th and the end of May, it is truly amazing how much gets shipped out and the hard work behind it all.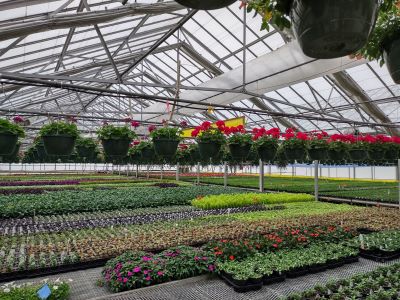 Main house one month later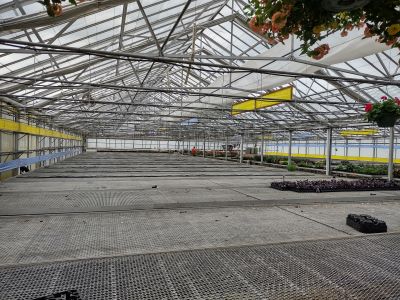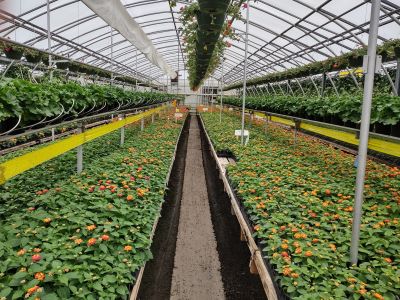 West house one month later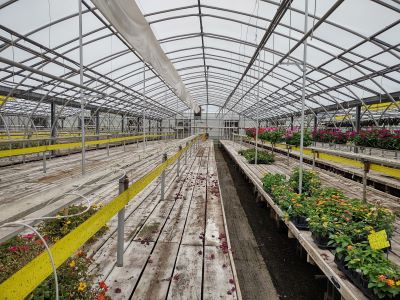 We couldn't make it happen without our remarkable team!
If you haven't booked fall yet, here is another reminder, before they are going, going, gone!
Happy Summer!