WHAT'S GROWING ON AT RCOP PART V
APHI-MIX-SYSTEM
THE FANTASTIC FOUR - FEEDING THE ARMY
Keeping our parasitic wasps happy when aphid population is low is vital to the effectiveness of this system. We do this by growing an investment of our own aphids. Yes, this sounds counterintuitive I know, but necessary. The aphid we "grow", or provide the perfect reproduction setting for, is called the Bird Cherry Oat aphid. This aphid strictly attacks grain products, so they are not a threat to any broadleaf plant material we grow in our greenhouses. This is a state and federally regulated and very controlled process.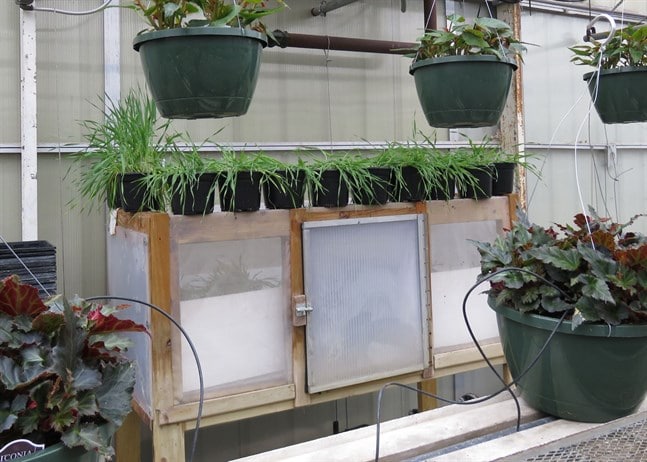 Aphids are grown and protected in a mesh cage located in a perfect location for reproducing, quadrupling the aphid number in 2 weeks just in time for our Parasitic wasp delivery.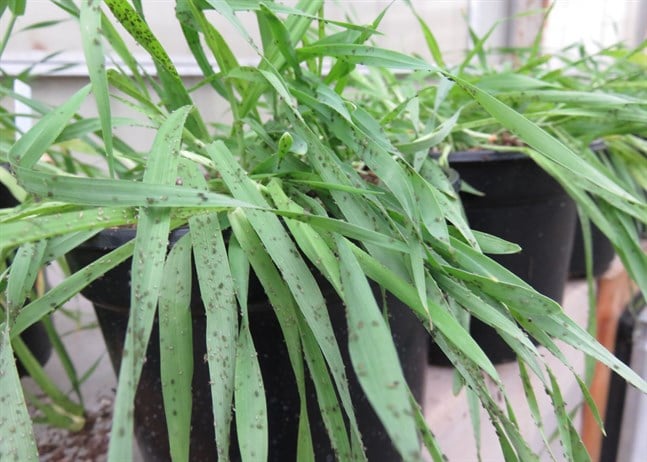 Barley, our banker plants, containing the Cherry Oat aphids are placed around the greenhouses to support our population of the wasps, Aphidius Colemani, so they can in turn reproduce by laying their eggs inside the Cherry Oat Aphids. Full circle here!
It takes an army, but so worth the benefits of clean plants! If you would like more information about this or any other Biological process, please feel free to contact us.