IT IS CRUCIAL THAT YOUR FLOWER DISPLAY MAKES A BIG IMPACT.
The selection process can be overwhelming with so many choices available. RCOP works with you to guide you in selecting the best plants for your application.
QUALITY
Our careful selection of seed and plug suppliers, custom soil blend and our unique growing environment all produce the very best flowers. We select only the best varieties available and then evaluate them throughout the season to ensure they are ideal for our region.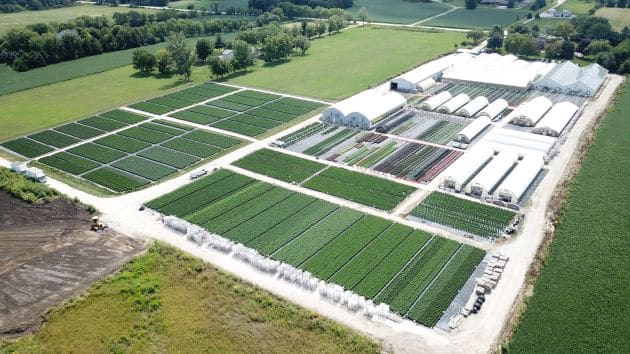 Situated on twenty five acres, RCOP's facility includes over 110,000 square feet of covered greenhouse and more than nine acres of dedicated outdoor growing area.
CONSISTENCY
Our consistency in procedures and growing habits produce uniform crops.
We are diligent about handpicking and cleaning every plant that is delivered to you. This ensures that the plants in your bed or bench maintain a beautiful consistent appearance through the growing season.
COMMUNICATION
We work to keep you informed every step of the way. Starting with preseason planning and all the way through delivery, we work to keep you informed of our progress. Our customer service is hard to beat. In fact, we love to visit your landscape site or garden center to see how you – and our plants – are doing. Please call to arrange a visit.
RCOP grows many plants that are not listed on our published product lists. Just this year alone we've grown over 130 varieties in 25 additional container types and sizes. With your imagination and our vast array of plant materials, the possibilities are endless. We have a fantastic support team that thrives on researching new plants, as well as innovating trusted old varieties into your display. Please let us know what we can grow for you!
OUR MISSION
We believe in quality, consistency, communication, and superior service. RCOP's goal is to establish strong mutually beneficial relationships with a family-style approach.
It is our commitment to these relationships; together with our experience, and knowledge, that makes RCOP unique. We offer the opportunity for all of us to grow together, to achieve the success we all desire and support each other along the way.